Index investing
that gets you
more.
Just as easy as investing in an ETF, Frec Direct Indexing can help you earn more by unlocking tax savings, no matter the market.

Done for you, automatically.
Next-level index investing
What if you could invest in the S&P indices while potentially saving thousands on your taxes?
It's called
Frec Direct Indexing.
And it takes zero additional effort.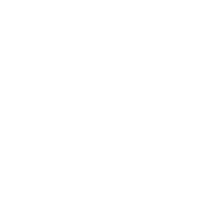 Scroll to learn more
How much more could your portfolio grow?
In 10 years, your portfolio could be worth
$ more
than investing in an ETF
Frec's investment analysis tool above is for illustrative purposes only. The solid black line represents hypothetical results from Frec's Direct Indexing Model ("Model") and the dotted black line represents the 2.11% difference from SPY. Actual performance of the Model may differ based on your actual tax rate and tax circumstances, initial and recurring deposits or withdrawals, tax regulations, and time-frame. This tool uses the results from the Model's simulations that tracked the S&P 500 index and were averaged at the end of year ten, which were 45.1% accumulated tax loss savings that were reinvested with a 42.3% tax rate, and included Frec's 0.10% fee, resulting in a 2.11% additional return when reinvesting tax losses. The simulations were run to tax loss harvest on a weekly basis in a ten-year time frame of ninety day increments from December 17, 2003 through June 10, 2022 with a $50,000 initial deposit. For the purposes of this tool, the tax loss harvesting return and annual tax alpha remain as a constant for the selection of years: 1, 5, and 10. The actual returns may vary the longer you remain invested. The prices used for stocks were adjusted for dividends and corporate actions. This tool generates outcomes that are hypothetical in nature. Past performance does not guarantee future results. This calculator should not be considered tax advice and Frec does not provide tax advice. You should consult your legal, tax, or financial advisor before making any financial decisions.
Customize your portfolio
Choose between the S&P 500Ⓡ and the S&P 500Ⓡ Information Technology indices and customize it by adding or excluding stocks or sectors. Make your portfolio personalized to you. 
See how we're different
Features
ETFs
Robo-advisors
Invest in the S&P 500Ⓡ
Daily tax loss harvesting of individual S&P 500Ⓡ stocks
Customize by adding or removing stocks and sectors
Easily see the details of your trades
A robo-advisor is considered a digital platform that provides automated, algorithm-driven investment services with little human interaction. Frec Advisers is considered a robo-advisor. Robo-advisors typically charge an advisory fee based on assets in the portfolio. However, ETFs are exchange traded funds that are securities that trade on stock exchanges and typically charge a management fee shown as its expense ratio.
Sophisticated investing made simple
We charge a 0.10% annual fee for direct indexing. That's almost on par with SPY's expense ratio of 0.09%, but with the additional benefit of tax loss harvesting and customization. Compare that to 0.25% at Wealthfront, 0.40% at traditional brokerages, and 1.0% for many wealth advisors.
Learn more about our pricing
Access a portfolio line of credit
Considering selling your stocks for a big purchase? You don't have to. Tap into a portfolio line of credit against your direct index portfolio at industry low fees. Use our Sell or Borrow tool to see if borrowing from a portfolio line of credit is an option for you.
Borrowing against a portfolio line of credit adds to your risks. Read more about those risks in Frec's Margin Disclosure.
Transfer your existing stocks
Set up your direct index with your existing stocks so you don't have to sell or risk becoming concentrated in a single stock. You can easily transfer stocks to Frec from your current brokerage.
Invest in what you already know
We license the S&P indices, which track the top companies in the US. With Frec, you'll know exactly what you're invested in at any moment.
Why let your cash sit in a low-earning traditional bank account when it could be making you more?
Highly liquid & extremely secure
Connect your bank account and create a rule that transfers any amount of money over a set amount into a high-earning, treasury account
Pay off your credit card directly from your treasury account
Why Frec?
Your assets are held in your name – meaning that whatever happens to Frec, your funds will be sent back to you. We secure your assets with
Apex Clearing
, one of the largest clearing firms that custodies over $114B
3
in assets. In the unlikely event that something happens to Frec, any assets held at Apex will still be accessible and can easily be transferred to another brokerage of your choosing.
Have more questions?
Schedule a call with one of our licensed professionals.